Meet Woods Bagot
Coronation Property and Woods Bagot pay homage to Merrylands lively and eclectic community through its unique place-making of Mason & Main.
The Mason & Main masterplan has been overseen by the inspired eyes of the architects, urban designers and placemaking experts at Woods Bagot. Woods Bagot places human experience at the centre of their design process to create great homes and communities in Western Sydney.
The practice is local and global simultaneously. Working from 16 studios in major cities around the world, their approach is intensely specific to each development.
Coronation have worked closely with Woods Bagot on multiple projects including 8 Phillip street, Parramatta and The Paper Mill, Liverpool precinct which both reinvigorate their surrounding areas and communities.
Through creating long-term relationships with the right partners, Coronation creates everlasting value for their customers, shaping the future for generations to come.
Leading the Mason & Main project from Woods Bagot are award winning architects Domenic Alvaro and Tracey Wiles who work at the intersection of interiors and architecture with a considered, intelligent approach.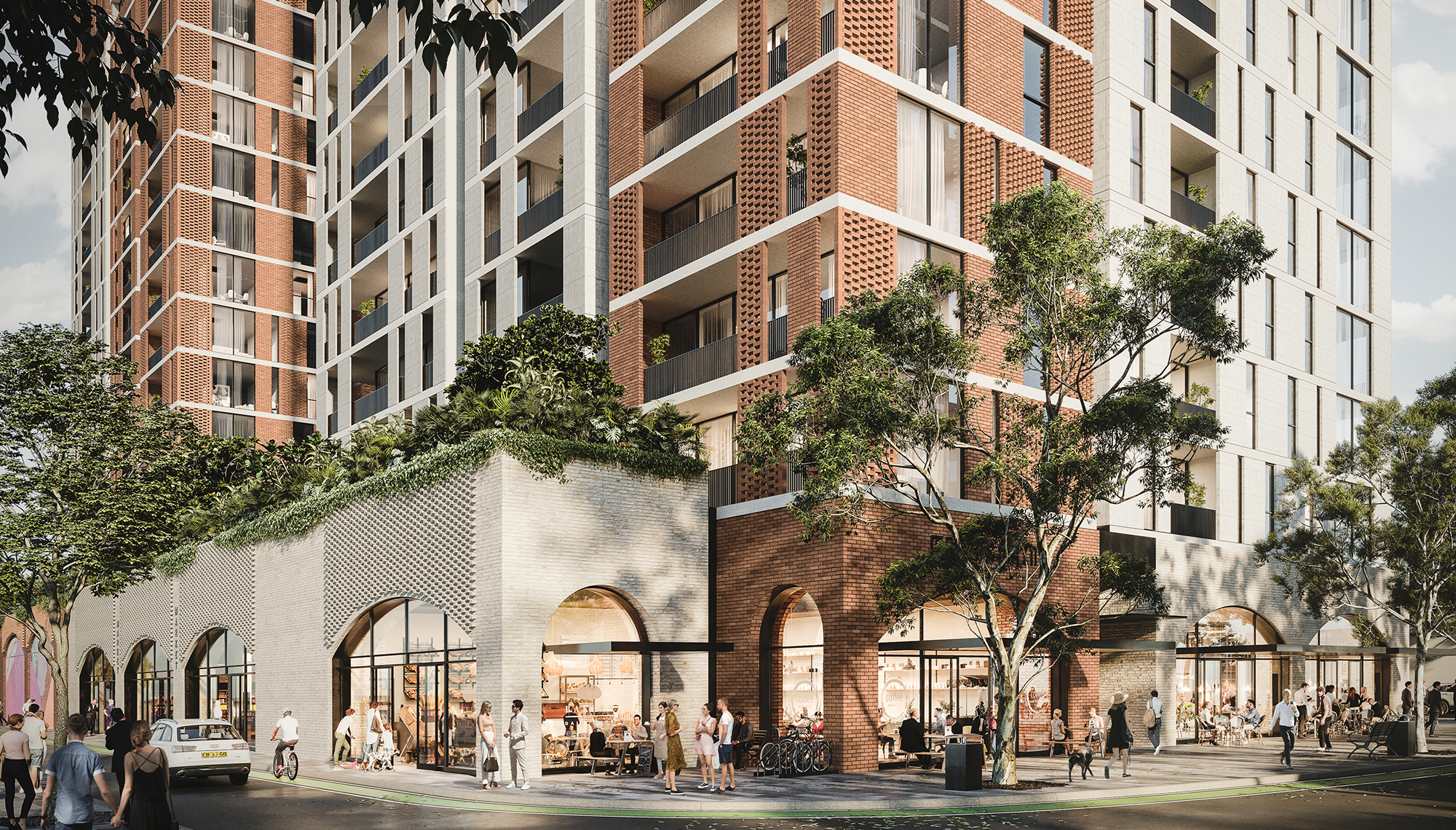 Elevating Merrylands Charm
The power of place cannot be underestimated and what excites Woods Bagot about residential development is working with each location to draw out and build upon the elements that will make it a place people love.
Woods Bagot has elevated Merrylands charm with the Mason & Main design that allows access for all.
Residents and visitors alike will be able to enjoy the precinct with its ground level café and retail area.
Woods Bagot director and global design leader, Dominic Alvaro, explained to us that,
"As Western Sydney continues its rise, it's important to consider how developments can stitch into a suburb's existing grain. In the case of Mason & Main, we've repositioned the ground level café and retail spaces to face outwards into the paths that run throughout the site – creating an activated laneway culture for residents and pedestrians to explore and relax in."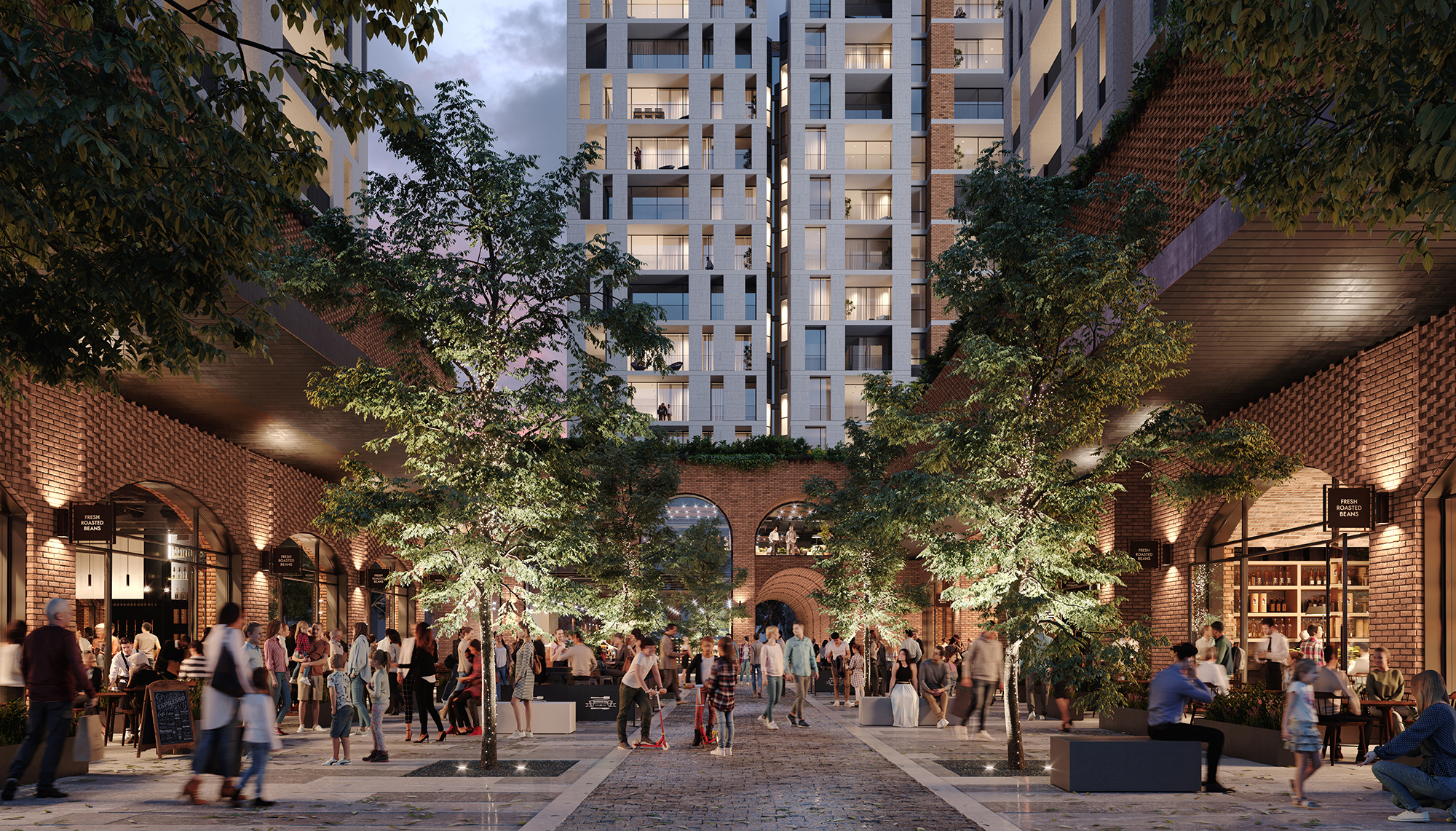 Coronation chose Woods Bagot to lead the way with Mason and Main with the aim to give back to the suburb of Merrylands by creating a space for comfort and convenience, as well as one that reflects the Merrylands community.
The unmissable brickwork that is seen throughout the project has been taken from Merrylands' history and culture. Dominic explained,
"Mason & Main takes inspiration from the Goodlet and Smith Brickworks, the Boothtown Aqueduct and the eclectic and colourful nature of the suburb at large. Its distinctive brickwork includes different kinds of brick and bricklaying techniques – such as the breezy, semi-permeable 'hit and miss' brickwork on the balconies and podium – and picks up on the rich textures and tones of the wider neighbourhood."
Apartments That Grow With You
The contemporary architectural visioning by Domenic Alvaro and Tracey Wiles focuses on liveability and flexible functionality.
Tracey believes livability is something that goes beyond comfort to deliver flexibility over time.
That's why many of the apartments within Mason & Main feature a multi-purpose media room which can be turned into a spare bedroom, study, or a kid's room within minutes. Tracey explained,
"Our research into the future trends of living and working led us to design a flexible apartment with a multi-purpose room, which can easily shift from a bedroom to a workspace, a creative space, or any space you need thanks to built-in joinery. Well-designed spaces change along with your needs, facilitating growth and adapting to change over time."

On this project, Woods Bagot and Coronation have together pioneered new thinking to integrate buildings with nature, obtain the best views, connect with the area's history, and address considerations of local community, culture, and access to transport.
To learn more talk to one of our experts by registering your interest here.