The Top 5 Apartment Amenities You Need In Your Next Home

Why Amenities Matter?  

 
Apartment amenities add enormous value to your property and way of living. These additional spaces add further functionality and a sense of luxury to your home. The benefit of having a wellness gym, resort-style pool, private car space, social BBQ facilities and exclusive lounges all located on your doorstep is the extra convenience and serenity it adds to your lifestyle.
Amenities are becoming more valuable to people's homes, with the increasing importance of community and wellbeing factored into living. Given this, Woods Bagot and the design team at Coronation included a range of dining, retail, entertainment and leisure amenities which benefit both owner occupiers and investors alike.
Added Value
Amenities are a great way to increase your properties value over the long term. The more amenities you have, the more valuable your property will become as the desire for a convenient lifestyle increases. If you are looking to purchase an apartment as an investment property, having a range of luxury amenities will have a greater appeal to potential tenants, giving them a home and a lifestyle in one.
With apartment living on the rise, here are just a few of the amenities you should look for when buying your next home.
Who doesn't want a gym located in their apartment building? It means no super early mornings travelling to the gym and requires a little less effort to get motivated – which is a win in our books!
At Mason & Main, you can say goodbye to those expensive memberships and enjoy a fully equipped premium gym and workout space located within your building. Gyms are the ideal amenity to improve your wellbeing and are perfect for keeping an active lifestyle.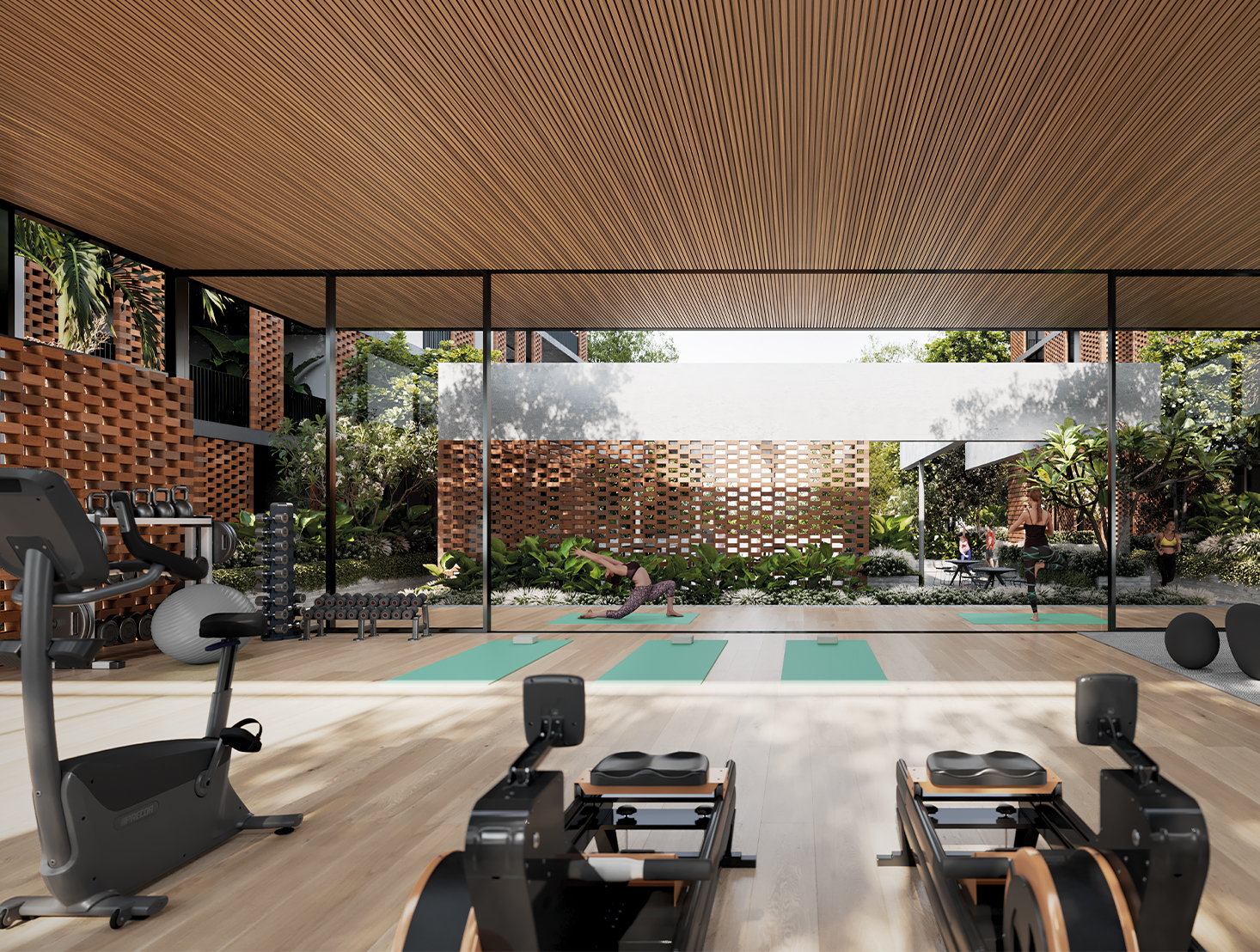 2. A Pool:
A pool space offers you the chance to relax and cool down during those hot Sydney summers. The resort-like pool at Mason & Main is the perfect spot to hang out, with the addition of lush greenery and cabanas making the space feel more like a luxury resort. Whether you want a spot to relax and read a book, cool down after a long day or keep the kids entertained, this resident-only pool is the perfect space for you.
3. Outdoor Social Area:
Having a communal outdoor area where you can entertain your friends or meet up with other residents is a great way to build a strong sense of community. The outdoor space at Mason & Main also includes BBQ facilities, giving you exclusive access to a second functional dining space that welcomes all residents.
The design team at Coronation worked closely with Woods Bagot to ensure outdoor spaces were created to enhance wellbeing. Private cabanas surround the resident only floor, providing spaces for you to relax in a piece of paradise.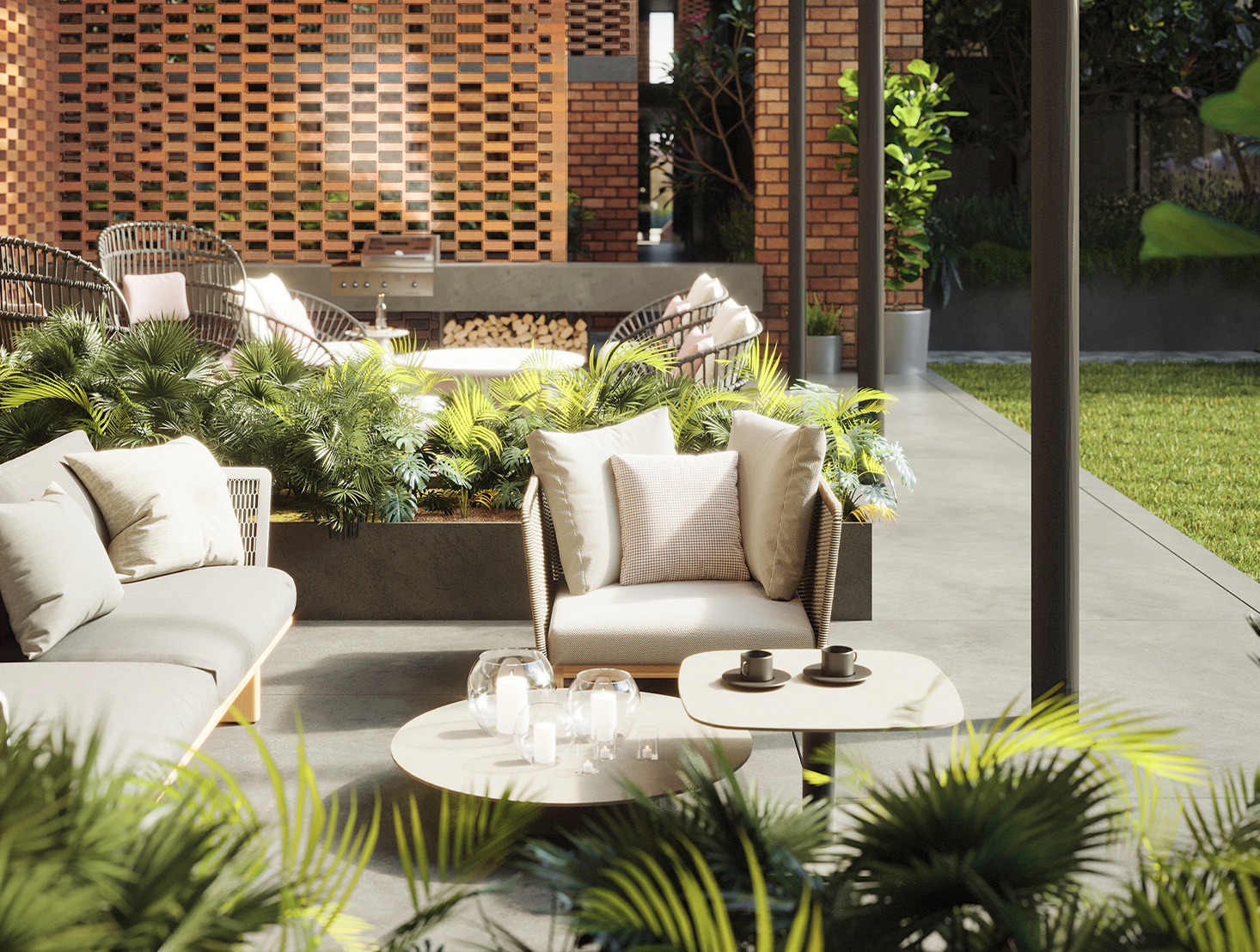 4. A Private Car Space:
For many people looking to buy an apartment, parking is a must but often a rarity. At Mason & Main, residents who purchase a 1, 2 or 3 bedroom apartment have a car space included – winning!
5. Retail & Food Precinct:
Building apartments above shop fronts was initially a European tradition that has become a convenient and beneficial way of living for many apartment goers. From the aroma of freshly roasted espresso in the morning, to delicious lunch and dinner options, Mason & Main's new dining destination is your one stop shop. The design team at Coronation have re-envisioned the traditional 'eat street' to create a destination and a lifestyle.
Having the convenience and luxury of exclusive amenities within your apartment building offers residents an enriched lifestyle. Mason & Main was designed for easy living and being located in the well-established suburb of Merrylands, residents will have every amenity they need all in one place.
To learn more about what is available at Mason & Main, contact us here.